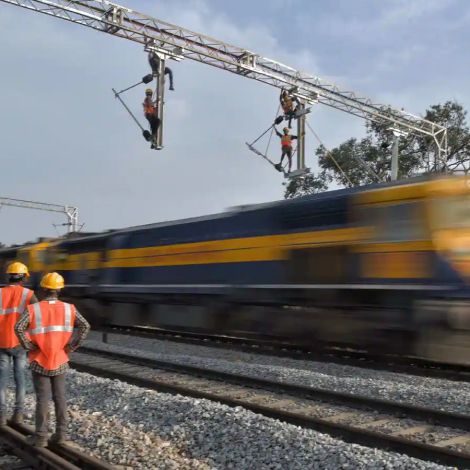 Since 2013, our company produces tamping units for Duomatic 09-32 track machines in Kazakhstan and today is the only service partner of "Plasser & Theurer" in the world being licensed for local production of tamping units.
Currently, Service Plasser Kazakhstan, in close cooperation with "Plasser & Theurer", works on a program for production in the Republic of Kazakhstan of a wide range of components, as well as spare and wear parts used for operation, maintenance and repair of track machines.
About Us
The company "Service Plasser Kazakhstan" was founded in 2005, while the railway sector of Kazakhstan started operating high-performance track machines of "Plasser & Theurer" production.
The specialists of our service center have been repeatedly trained in various divisions of "Plasser & Theurer", have many years of experience in carrying out complex technological repair of machine units and aggregates of Austrian-made track machines and qualified by the manufacturer to carry out all types of maintenance and repair.
In 2012, as a result of successful cooperation, JSC "National Company "KTZ" became the first and is so far the only railway company in the entire post-Soviet area to operate the SMD80 with unique technology for continuous laying and reconstruction of the track.
WHY US
Advantages of working with us
01
Certification by "Plasser and Theurer"
Our specialists are qualified by the manufacturer to carry out all types of maintenance and repair
02
Original spare parts
We use only original spare parts for service and repair works, ensuring trouble-free and maximally efficient operation of track machines
03
Experience
More than 15 years of successful work have not only secured our reputation as a reliable partner, but also allowed us to develop our own know-how for the maintenance and repair of track machines in severe operation conditions